Individual Financial Planning
& Group Benefit Consultants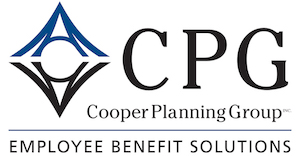 Welcome!
At Cooper Planning Group we help develop your understanding of the opportunities and potential rewards that are available when you take a proactive approach to your Personal Finance & your company's Employee Benefit Plans.
We want to be a resource for you in developing a better understanding of the financial concepts behind insurance, investing, retirement, estate planning, and wealth preservation.
At CPG we believe in the value of working with skilled professionals to pursue your financial goals, and the proactive solutions you can develop by working with experienced brokers. We pride ourselves on walking side by side with our clients to build lasting relationships of trust and success. This is embodied in the client first ethos we uphold, in bringing you the best opportunities for your personal goals.
As the #1 volume broker for the NYStateofHealth - Health Care Exchange in Western New York, and #3 in all of New York State, our proven track record of success has made CPG a leader in the employee benefits solutions market. Contact us to learn how our knowledgable and experienced team can help you develop your employee benefits strategy.
We are proudly a Women Owned Business and have been awarded a M-WBE (Minority and Women Owned Enterprise) Certification by New York State.